Individuelle Beratung
Which countries need which technology?
Who already has functioning bilateral contacts?
What research projects are there?
Which university is a specialist in which subject?
We have or are looking for answers to these and other questions for you. Our cluster manager will be happy to provide you with specific information.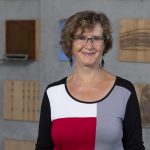 Clustermanager Environmental Technology
Ingrid Müller
Plattform Umwelttechnik e.V.
Türlenstr. 2
D – 70191 Stuttgart
Tel.: +49 (0) 7 11/99 88 70-33
Fax: +49 (0) 7 11/99 88 70-69
E-Mail: mueller@lvi.de